Related products
You will also love:
Related Products
People Also Bought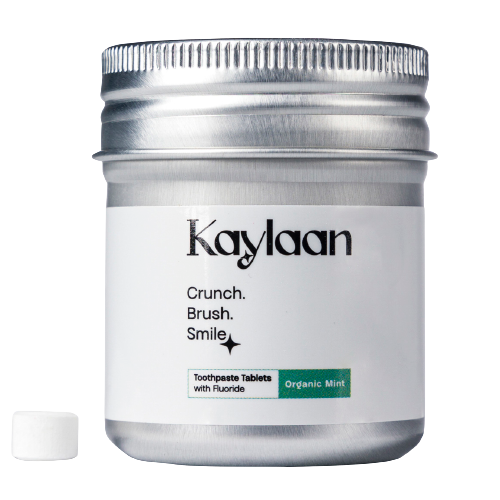 Mint Toothpaste Tablets with Fluoride | Mint Tablets
$12.00 USD
Electric Bamboo Toothbrush
$0.00 USD$75.00 USD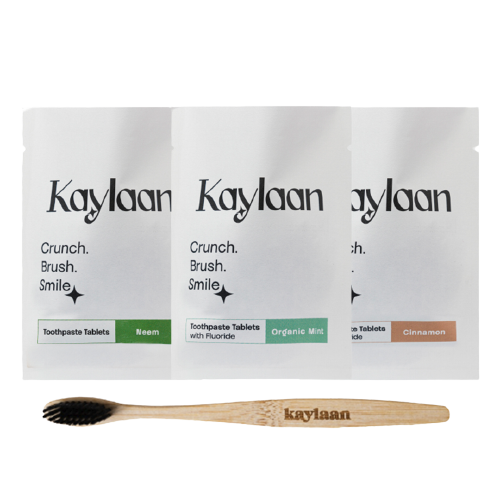 How to Use
How to Use
01
Crunch the toothpaste tablet in your mouth.
02
Brush with a wet toothbrush.
We're committed to donating more than 2% of our revenues to charitable partners each year (including in-kind product donations).
Learn More
12,251Trees Planted to Date
Not warm or spicy
These do NOT taste spicy or anything close to it. They taste more like cinnamon toast and are too sweet for my taste. I was expecting a bit more kick to wake me up.
I'm very pleased
I bought this brand after trying another toothpaste bits brand. I do use the formula with fluoride & HA. Unlike the other brand, the Kaylaan tabs do not allow for that filmy feeling on your teeth a few hours after brushing.
Also, i feel that my teeth are a little more bright after using the kaylaan product. Hoping that my dentist will give me good marks at my next cleaning visit.
Travels well, and less wasteful.
5 stars! 🌟
Good toothpaste
The toothpaste tablets are great. No artificial flavor, we love them