Related products
You will also love:
Related Products
People Also Bought
Blueberry Toothpaste Tablets
$12.00 USD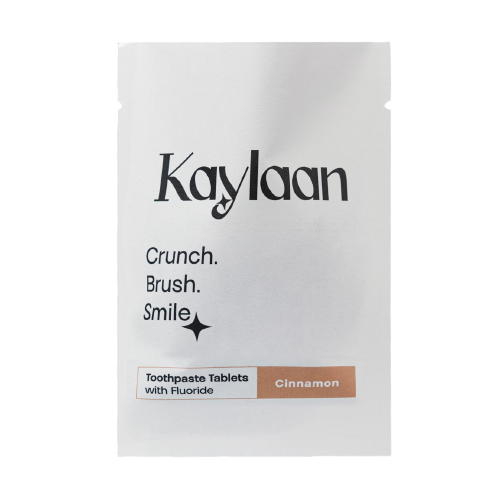 Cinnamon Toothpaste Tablets Refill
$10.99 USD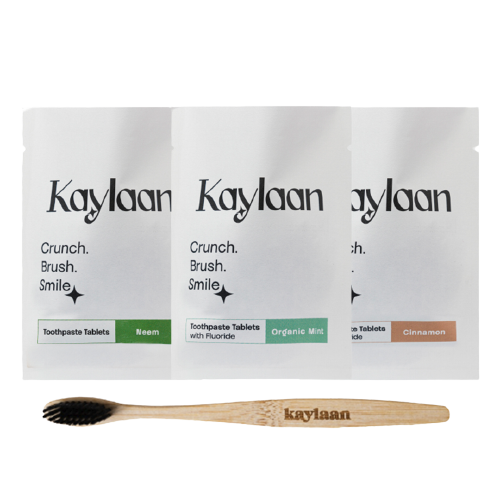 How to Use
How to Use
01
Crunch the toothpaste tablet in your mouth.
02
Brush with a wet toothbrush.
We're committed to donating more than 2% of our revenues to charitable partners each year (including in-kind product donations).
Learn More
12,251Trees Planted to Date
Nice toothbrush
It took a little while to get used to and it was louder than I expected. I also thought the whole thing was made from bamboo but it's only the head that is, the bottom is plastic. After a few days I got used to it and now I'm happy to use it.
Happy with product.
Does a really great cleaning. I used to use regular bamboo toothbrushes, but found that the bristles wore out quickly, and left a lot of plaque on my teeth, unless it was a brand new brush. Having to use a new brush all the time really tore up my gums, so I'm very grateful for these electric brushes.
I'm not convinced it's better
I've been using my Bamboo Electric Toothbrush for a couple of weeks now. It took a little bit of getting used to and I am still not completely adjusted. So far I don't think it is cleaning my teeth any better than a normal tooth brush. I still feel pockets of tarter when I'm done flossing and brushing. I really wanted it to be better and I'm still waiting to see if it is.