Related products
You will also love:
Related Products
People Also Bought
Electric Bamboo Toothbrush
$0.00 USD$75.00 USD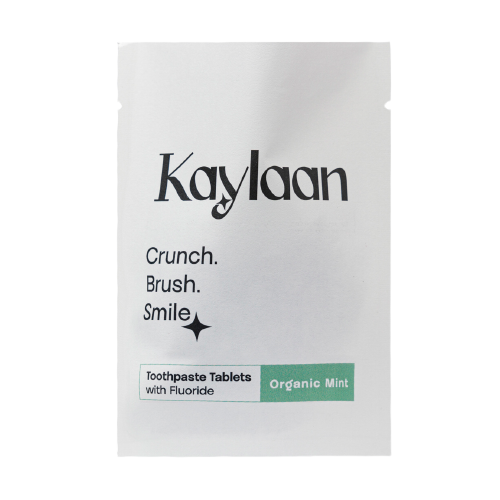 Mint Toothpaste Tablets Refill
$10.99 USD
Kaylaan Replaceable Bamboo Toothbrush Heads
$22.00 USD
How to Use
How to Use
01
Crunch the toothpaste tablet in your mouth.
02
Brush with a wet toothbrush.
We're committed to donating more than 2% of our revenues to charitable partners each year (including in-kind product donations).
Learn More
12,251Trees Planted to Date
Love
These tablets have been amazing for my husband and I. I just wish I could choose what flavors the refills could have been as I would have loved to have tried the other flavors.
Excellent for travel
Very good taste, leaves teeth feeling fresh and clean.
Mint & Cinnamon toothpaste tablets
They're very convenient and taste good. Your mouth feels very clean after use.