Related products
You will also love:
Related Products
People Also Bought
Electric Bamboo Toothbrush
$0.00 USD$75.00 USD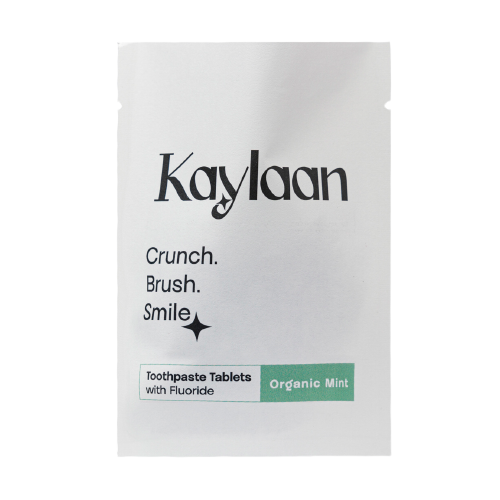 Mint Toothpaste Tablets Refill
$10.99 USD
Kaylaan Replaceable Bamboo Toothbrush Heads
$22.00 USD
How to Use
How to Use
01
Crunch the toothpaste tablet in your mouth.
02
Brush with a wet toothbrush.
We're committed to donating more than 2% of our revenues to charitable partners each year (including in-kind product donations).
Learn More
12,251Trees Planted to Date
The strawberry isn't strong enough it doesn't taste like much at all. Maybe the mint would be better. My teeth look and feel clean but the flavor is not for me.
Strawberry Awesomeness!
This toothpaste makes your whole mouth feel clean and fresh with no irritation!
Good toothpaste! I have been buying this s...
Good toothpaste! I have been buying this since we switched over from paste. I tried the blueberry too and it was a fun flavor! The mint is just a much fresher aftertaste, so we mostly buy that. I just wish they made a bigger refill bag or did buy one get ones because we go through the tablets quite often. Fast shipping, never ran out due to slow delivery. Give it a try!