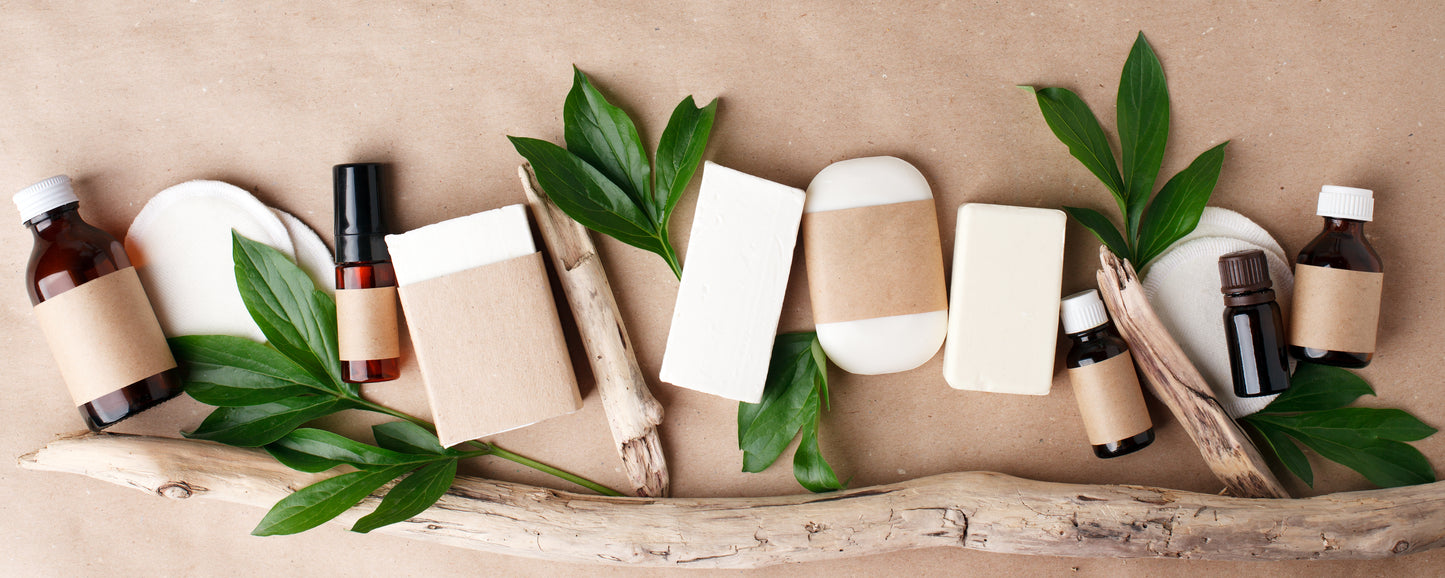 Everyday beauty rituals are probably second nature for many but have you ever wondered if they are sustainable for the environment? If you haven't, we give you 6 strong reasons to make it eco-friendly!
Every year, the cosmetics industry around the world produces 120 billion units of packaging. Only 1 in 2 of us is recycling waste from everyday use products such as plastic bottles from shampoo, toothpaste tubes, and other personal care products.  This means billions of plastic ending up in general waste bins and then ultimately, in a landfill and sadly in the ocean. Here are 6 amazing tips for a sustainable & eco-friendly beauty routine. 
1. Think & Choose Sustainable
Start introducing sustainable and eco-friendly thinking when making your essential or personal beauty care purchase. As you continue to use and finish the products you already have, think about what could be a sustainable alternative to replace a certain product.  The products that have less brand loyalty are easier to change for an eco-friendly option.
2. A Slow But Sustainable Worthy Approach…
The easiest way to search for new sustainable products is one by one, as you need to replace them. Like for example when you're about to run out of toothpaste or to throw away your traditional toothbrush, you can start looking for eco-friendly options like organic toothpaste tabs or bamboo toothbrushes. Read reviews online, visit beauty counters, ask for samples for sustainable alternatives, it all counts! This gives you the opportunity to try and test in time for your next purchase. 
3. Sustainable & Eco-friendly Packaging Matters!
Avoiding the use of plastic is the ideal scenario to help the environment. Shop for a beauty or personal care brand with eco-friendly packaging. Avoid the use of plastic in particular, and go for products in glass bottles that are more easily recycled.
4. Sustainable Ingredients & Components Are Key
Seek brands that use natural and organic ingredients in their formulations produced and packaged in an environmentally friendly way. ​​Make sure your products do not contain microplastics usually made from polyethylene. These tiny particles of plastic have many harmful effects on the environment, are not recyclable, and can go on to pollute oceans and be ingested by marine life, fish, and animals.
5. Sustainable Tools Make The Change Easier…
The way you can help make a difference and move towards a sustainable and eco-friendly beauty routine is also by swapping your everyday tools for sustainable ones for your beauty routine like wipes and cotton pads, stainless steel razors, makeup brushes, and more!
6. Multi-purpose products: The Sustainable Way For A Everyday Change 
Reducing the number of products you buy and use means reducing the amount of packaging you consume as well as your waste. Try a lip and cheek stain, or a powder foundation rather than using a separate foundation and powder, combined with foaming makeup remover and cleanser using water to save on wipes and cotton pads. Keeping it simple will save you time and money in the long run with the added bonus of reducing your household waste.