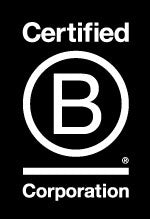 Kaylaan translates to "wishing you good health" in Nepalese. Just like our name suggests, we care not only about our customers' health but also about the environment's. At Kaylaan, we work hard to set a good example. It is our purpose to demonstrate how an eco-friendly business should operate and the long-term consequences of little decisions like what brand of toothpaste you use, can have. Transparency is critical in our relationship with our community, which is why we're thrilled to share the news of a major achievement that demonstrates that we do care about the environment dearly.

We became very concerned about the usage of plastic and climate change from the days of our company's initiation. We expedited our project during the peak of the epidemic, combining our love for the sustainable lifestyle we were already leading with the creation of one basic product that is used by everyone on the planet: toothpaste. But not the kind of commercial toothpaste you're used to, the kind that's packed with all kinds of chemicals, packaged in single-use plastic that can't be recycled and, after use, ends up in a landfill. We are totally eco-friendly.
We're proud to tell you that Kaylaan is the member of the B Corporation community which means that we are now one of the enterprises that balance profit and purpose by meeting the highest criteria of verifiable social and environmental performance, public transparency, and legal accountability. B Corps are speeding up a global cultural transformation that will redefine economic success and help to create a more equitable and sustainable economy. 
What is a B Corp organization?

 
We're a B Corp, which means we're part of a global community of leaders (over 4,000 businesses) that are using business to do good. Businesses that are certified as B Corporations have met the highest criteria of social and environmental performance, accountability, and openness. They put revenues and growth to good use, benefiting their employees, communities, and the environment.
What is the importance of a B Corp certification?

 
Our business concept of promoting social and environmental change as a means to better the human condition, raise social consciousness, and alleviate poverty is directly aligned with being a B Corp. As the company grows and evolves, we'll be able to closely monitor our performance versus our goals.
How did we become a B Corp?

 
The B Corp assessment evaluates a company's social and environmental performance in five major categories: governance, workers, customers, community, and environment, using reliable, independent, and verifiable social and environmental performance standards. The company must earn a reviewed minimum score of 80 out of 200 points and then sign the Term Sheet and B Corp Declaration of Interdependence.
What are the advantages of having a B Corp certification?

 
B Corps have a lot of advantages. They gain consumer, community, and supplier trust; they recruit and keep personnel; and they attract mission-aligned investors. B Corps are by definition focused on continuous development, which leads to their long-term resiliency, as they are forced to go through the verification procedure every three years in order to recertify. 
B Corporation certification is comprehensive, rather than being narrowly focused on a specific social or environmental issue. And achieving and maintaining accreditation is a time-consuming process that needs collaboration across your organization's teams and divisions. Verification includes documentation of your company's business model, information about your operations, structure, and various work procedures, as well as a review of potential public complaints and possible site visits, taking into account company size and profile.
Our business approach of encouraging social and environmental change to improve the human condition, raise social consciousness, and alleviate poverty is directly aligned with being a B Corp. As the company grows and evolves, we'll be able to keep a close eye on our progress in relation to our objectives.
Our B Corp score is 108.6. The B Impact Assessment is intentionally rigorous and aspirational. The average score of ordinary businesses in the BIA is 51 points and many companies, in fact, don't receive the required 80 points their first time around.