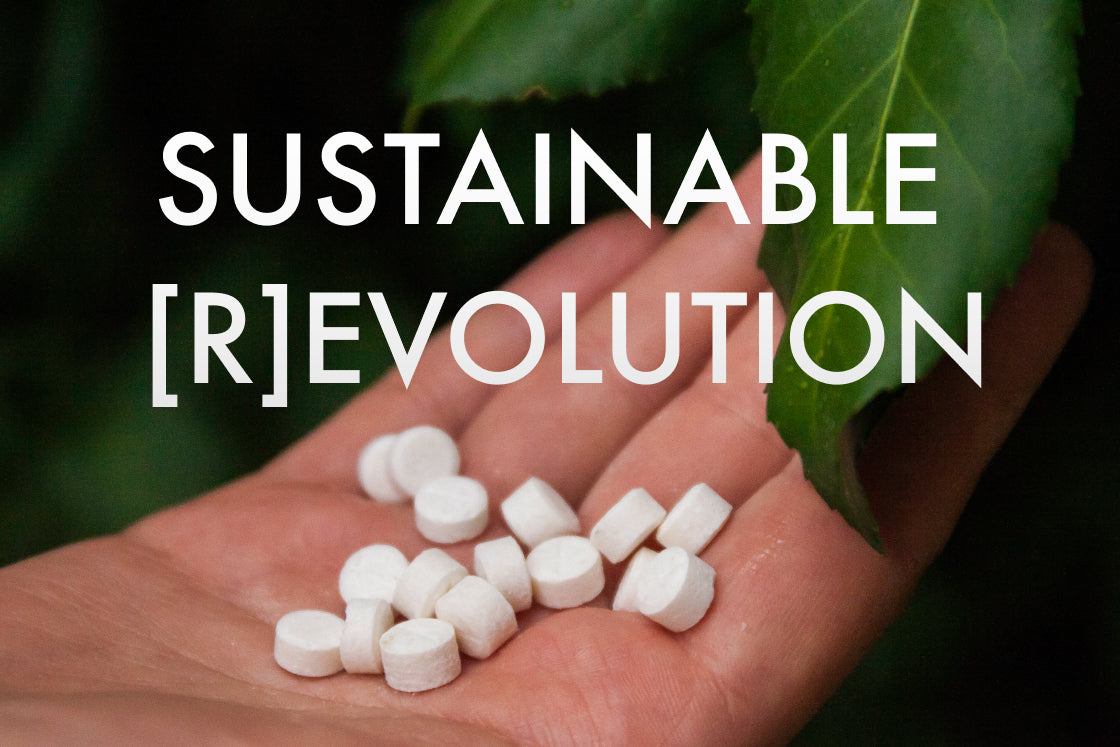 There are over one billion plastic toothpaste tubes that end up in the landfill each year, which is a huge problem for the environment and the planet. Conservatively estimating, the time it takes for plastic tubes to decompose is around 450 years. That's a long time. In an effort to reverse this major environmental issue and protect the future of our precious planet, toothpaste in the form of a pill or tablet has recently entered the marketplace. Here are some of the benefits of toothpaste tablets over traditional toothpaste in a tube.
Zero Waste
Kaylaan Toothpaste Tablet are designed in bite size pills form. That means there is zero waste because the consumer uses the whole product leaving no waste behind unlike traditional toothpaste, once the tube is trashed, wasted product is also trashed.   
Plastic Free
Kaylaan produces sustainable products that are good for both the environment and humans. Each product comes in a plastic-free, durable, 100% reusable, and recyclable tin can that's locally sourced. This minimizes the producer's and consumer's ecological impact on the planet.
All Natural
Most traditional toothpaste brands are made with harsh toxic chemicals like Sodium Lauryl Sulfate & Sodium Laureth Sulfate. Kalyaan toothpaste tablets are made with all natural ingredients such as Neem and Xylitol which provides a natural, portable, and efficient tooth cleaning experience for healthy and sensitive teeth. Kaylaan toothpaste tablet is a combination of proven ancient and modern knowledge; furthermore, it is fluoride-free and sulfate-free. Now that's something to smile about.
Hygienic and Easy To Use
Sharing a tube of toothpaste could give you the flu or other nasty winter bugs. Making the switch from toothpaste in a tube to toothpaste tablets is more hygienic than traditional toothpaste because there is no contact with the toothbrush. Tablets are also easier to use and leaves no mess to clean up. To use, crunch a tablet in your mouth and brush with a wet brush. Big smile. No more squeezing messy plastic tubes again. 
Travel-Friendly
Toothpaste tablets are easy to travel with and TSA safe. They are perfect to take on camping, backing, and hiking trips. Kaylaan tabs are great for any occasion. You won't want to leave home without Kaylaan Toothpaste Tablets.
Economical 
Toothpaste tablets are refillable and the tablets can be stored in just about any clean container, can, or jar that you already have at home. So you save money on the packaging when you order refills or in bulk. Plus with toothpaste tablets you can mix flavors and save that way too, instead of buying 2 or 3 different tubes of flavor for the home, you can enjoy different toothpaste flavors without the expense and messiness of traditional toothpaste. 
There you have it, six great reasons to head over to the website and shop zero waste toothpaste tablets. We guarantee that once you ditch the tube, you will never look back. The future of oral care is here and it's planet and human friendly. This is just the beginning of how we are taking one small step to reduce our ecological footprint and invite and empower you to embark on this journey with us.