Related products
You will also love:
Related Products
People Also Bought
Blueberry Toothpaste Tablets
$12.00 USD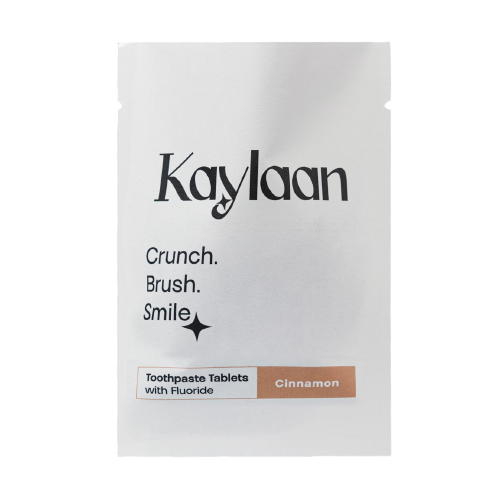 Cinnamon Toothpaste Tablets Refill
$10.99 USD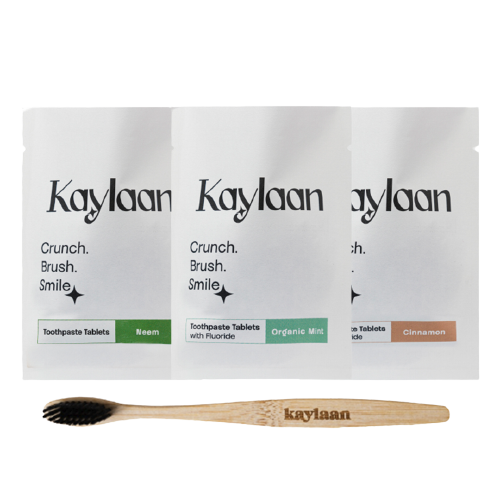 How to Use
How to Use
01
Crunch the toothpaste tablet in your mouth.
02
Brush with a wet toothbrush.
We're committed to donating more than 2% of our revenues to charitable partners each year (including in-kind product donations).
Learn More
12,251Trees Planted to Date
Organic Eco Friendly Bamboo Toothbrush
Great brush
Like Ashley said, it rinses really well. But, best of all is the softness of the bristles. That combined with the tablets leaves your teeth squeaky clean. And who knew you didn't need all the ergonomic bends and other gimmicks of plastic brushes. This one simply performs just as well and wins in the biodegradable arena. 10/10.
Love it
This toothbrush works really well and rinses out really well, unlike some plastic ones. I also feel good about the life cycle of this product, being bamboo. Love this eco swap!